Air operated diaphragm pumps are designed for general use. They can easily pump from clean, light viscosity fluids to corrosive, abrasive medium viscosity fluids and can transfer large particles without damage. Due to their pneumatic motor, they could be used in potentially explosive areas. Most of the ARO® diaphragm pumps are ATEX certified (CE Ex11 2GD X).
Pirate Parts: The Risky Reality
Did you know that buying knock-off parts for your ARO® pumps can create safety risks and jeopardize your warranty?
Single Piece Diaphragm for FDA Pumps
Minimize the number of collection points for fluid being pumped to speed up disassembly, cleaning and reassembly of your ARO® FDA Pump.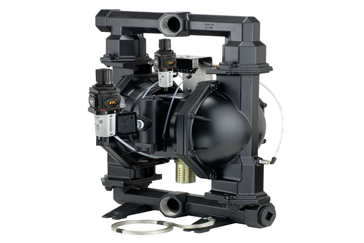 Powder Pump Videos from ARO
Learn about the features and benefits of the ARO® Powder Pump. Follow a guided start-up process and troubleshoot common start-up issues.
Problems with Peristaltic Hose Pumps?
If peristaltic hose pump maintenance is giving your wallet the squeeze, diaphragm pumps could be a more cost-effective solution.
Centrifugal Pumps Vs Diaphragm Pumps
ARO® AODD pumps have a wide variety of advantages that can solve many common centrifugal pump problems.
ARO® pumps offer the ability to vary the flow outlet and discharge pressure as slow as 0.26 gallons (1 liter) per minute up to 275 gallons (1079 liter) per minute for our larger sizes. Adjust fluid pressure up to 125 p.si. (8.6 bar), by using just an air filter/regulator and a needle valve.
Expert Series Diaphragm Pumps (EXP)
ARO® EXP Series diaphragm pumps include all the benefits of standard air-operating pumps, but with significant additional features and benefits.
All EXP Series pumps are enhanced with electronic interface capability, providing accurate, electronically controlled dosing.
Pro Series Diaphragm Pumps
ARO Pro Series air operated diaphragm pumps are ideal for general industrial and OEM installation applications. They can easily pump from clean, light viscosity fluids to corrosive, abrasive medium viscosity fluids and can transfer large particles without damage.
Specialty Pumps
Utilizing technology identical to other ARO Pumps, these Specialty models will provide the same high level of performance and satisfaction but in a design tailored for your specific application. Specialty pumps include: Drum Packages, Flap Valve pumps, Powder Transfer pumps, High Pressure pumps, Sanitary Transfer pumps, Centrifugal De-watering pumps, and Fuel Pumps.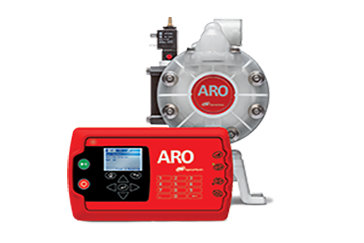 ARO® Electronic Interface Pumps and Controller
Migrate to a smart touch-and-walk-away system that helps optimize your costs and production time. The new ARO Controller creates a fully automated multi-pump system and works seamlessly with ARO Electronic Interface pumps.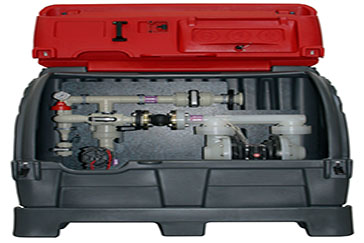 ARO Station
The ARO Station is a customized solution that houses an ARO pump and piping in a durable housing in order to reduce leaks and fumes during chemical transfer from one container to another.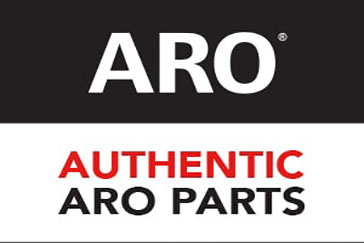 Diaphragm Pump Parts and Accessories
ARO offers a comprehensive array of diaphragm pump parts for standard diaphragm pump repair and maintenance. Diaphragm Pump Accessories will keep your pump maintained and running while saving you time and money.