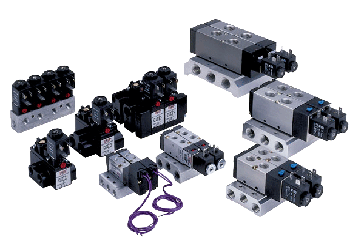 Pneumatic Valves
Whether it's high flow or compact design, count on ARO Pneumatic Valves for your application. Models in 2-way, 3-way and 4-way functions with a variety of actuators and returns.
Pneumatic Cylinders
ARO Cylinders are available in composite, round line repairable and disposable, and NFPA square interchangeable. Silverair, Economair, and Provenair are popular lines.
Pneumatic Logic Controls
ARO Pneumatic Logic controls are available as, individual elements for use on our patented circuit board construction or as Flex 6 function base assemblies designed to control sequential type machines.